Sandra González
HALC Board Member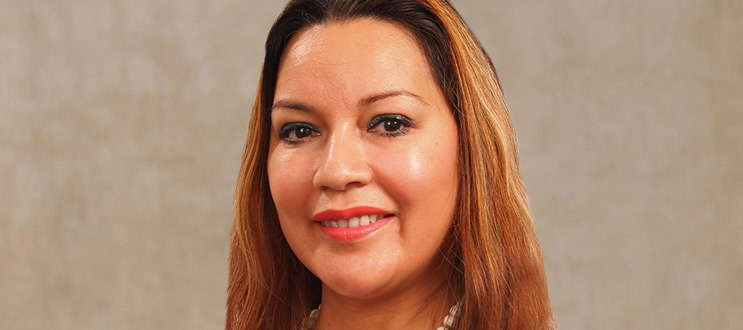 Sandra González
Tarrytown, NY
Former Occupation: Physician Recruiter
"Like so many people, I was first introduced to Primerica as a client," says Sandra. "My Primerica representative did a Financial Needs Analysis (FNA) for me and showed me it's not only about how much money you make that's important, but how much you keep – and what you do with what you keep. I knew right then that everyone needed to see the financial principles that Primerica teaches.
"What really took my breath away was the Primerica Opportunity.1 I could get fully licensed and build toward owning my own business and controlling my own time.2 That was very attractive to me because, at the time, I was a single mom with a five-year-old son. My job was so demanding and just consumed so much of my life, that I didn't have the time I needed to give to my son. Primerica promised me more autonomy, and the chance to build something that I could eventually pass down to him."
Sandra decided to give Primerica a try. "I thought to myself, 'Sandra, if you are going to do this – make it count. Put your all into it.'" Sandra did put her all into her new challenge, and just 13 months later, she qualified as a full-time Regional Vice President.4
Two years after going RVP, Sandra combined her business with her now husband and Partner, Eddie González.3 "Eddie and I each brought our own strengths to the business – because we found we were more effective together than separately. It has been so rewarding to build a powerful business that has transformed our lives and continues to do so for the lives of our team members and clients."
On Building
"Recruit to build a business. Don't just recruit for recognition. You only profit if your recruits get licensed, trained and learn how to help people.5 Build caring and trusting relationships with all your new people. Recruit all your clients, and get every recruit into the field as fast a possible. If you are willing to do the work necessary, the possibilities are endless.
Primerica offers a business opportunity that involves the sale of term life insurance and various other financial service products. Primerica Representatives must be appropriately licensed for each product line before they are qualified to make a sale.
The Ownership Program is subject to terms, conditions and applicable regulatory requirements. Please see POL for the Ownership Program documents and policies, which control in all respects.
In Canada, the part-time opportunity may be subject to certain restrictions, depending on your occupation.
The Partnership Empowerment Program (PEP) is a recognition program for Primerica partnerships. It is not a business or legal partnership. PEP cannot affect, combine or alter contractual compensation, hierarchical agreements or ownership issues.
Primerica representatives earn income through the sale of products. Representatives are not paid to recruit.