Carlos Salazar
HALC Board Member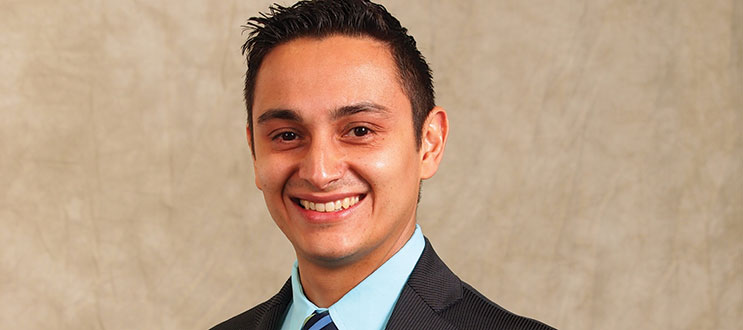 Carlos Salazar
Lodi, NJ
Former Occupation: Music Royalty Analyst
"I grew up watching my parents work hard but still struggle to make ends meet on my father's factory income," says Carlos. "I knew if I wanted a better life, I needed to find an occupation that would allow me to create financial freedom for me and my future family."
Fast forward a few years and Carlos found himself unhappily working in the corporate world while his future wife, Sara, attended art school. "I was working in the music business," recalls Carlos. "The experience wasn't everything I thought it would be. I had done what I thought was the right thing to achieve success, but I had come to realize that sacrificing my time and hard work to help someone else to become successful was never going to result in the kind of success I wanted for myself.
"Primerica was different though. Here the size and success of my business is entirely up to me and my efforts. At Primerica, there's no boss to tell me how much I'll be paid or how quickly I can rise up the ranks.* Here my income and the amount of success I have are totally within my own control."
Today, as the parents of two boys, Carlos and Sara know that their kids will see first-hand what success looks like – and that those experiences will be the fuel their kids need to go out and create their own incredible futures.
On Building
"Focus on growing personally every day. Keep your priorities straight. People want to be around someone who cares about others – and shows it. They want to be around someone whom they can trust to do the right thing and who challenges them to grow personally as well. The key to this business is attracting others and duplicating in them what you have learned. Be sure you're the type of person people would want to emulate."