The Hispanic American Leadership Council (HALC)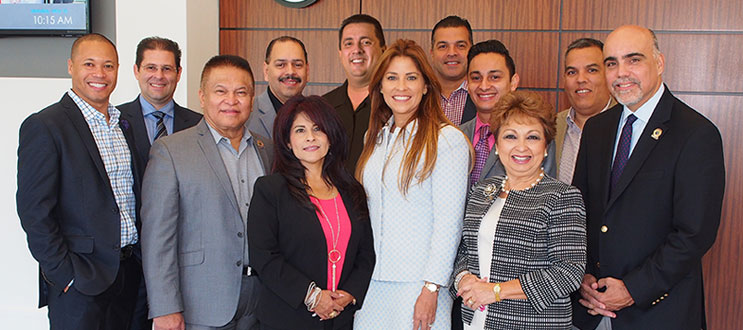 Become a Part of the New Hispanic American Leadership Council
Join the HALC and Get Involved!
To qualify for the HALC you must earn $100,000 in a 12-month period; you must be Hispanic or have a Hispanic Partner and you must be in good standing with Primerica.1,2 As you approach the income milestone, email your name, Solution Number, and office number to HALC@primerica.com. The HALC committees are for enrolled RVPs earning $100,000+. To participate, please call the contact for your desired committee.
Built for those on a mission to change their lives and the world around them, Primerica provides an awesome opportunity for business ownership and leadership.3 The Hispanic American Leadership Council (HALC) was founded to support and celebrate Primerica's leadership opportunities among its Hispanic American representatives.
Mission
The mission of the HALC is to expand our business in Hispanic markets ... bringing more Hispanic people into our business and making more successful those who are already a part of our business.

Click here to learn more about the HALC committees.